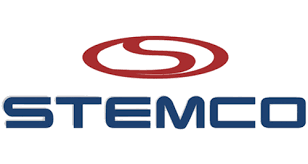 Stemco Wheel End Seals
STEMCO provides reliable wheel seals for the trucking industry delivering tougher, longer-life seals that meet the performance, design and price requirements related to selecting the right wheel seal for any fleet. Sealing options designed to meet the varying performance expectations of each fleet, all in an effort to maximize performance and value.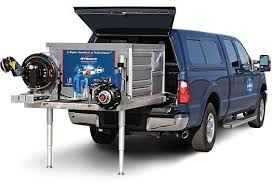 Product Highlights

Hub-Installed Unitized Design High Performance
Minimizing Costs Through Extended Service Intervals.
Discover® wheel seals are designed for the long haul carrier seeking high performance wheel end components. Discover® seals are an excellent choice for fleets running outboard-mounted brake drums that allow brake changes without seal replacement. The long life characteristics of this wheel seal, proven in testing that exceeds competitive products' performance by five times, make it the industry choice for performance driven fleet managers.
Increase The Performance Expectations Of Wheel Ends.
The Discover® wheel seal features a high temperature elastomeric co-polymer sealing element combined with Teflon®. The revolutionary design incorporates hydrodynamic "pumping" features to keep the lubricant where it is intended to be.
Maintain The Lubricant's Integrity To Lengthen The Life Of The Seal.
The premium sealing element is protected by a four-zone labyrinth to provide unmatched contaminant exclusion and performance.
Have Complete Confidence During The Installation Stage.
The Discover® wheel seal's piloted entry allows an easy and square installation every time. The double steel case is the impact point for the tool head to maintain the internal geometries.
Reduce Removal Time And Effort Without Special Tools Or Component Damage.
The Discover® seal consists of a bonded, ribbed rubber OD and ID for easier removals, yet STEMCO's patented "SMART" anti-rotation features insure positive positioning and locking of the seal to the spindle.

Revolutionary Hub-Installed Unitized Wheel Seal That Will Minimize Your Maintenance Costs.
The Voyager® wheel seal is designed for regional route trucks, city delivery and coach applications. Rugged design, simple installation and proven performance make Voyager® the right choice for fleets looking for a superior brake job-to-brake job seal. In the everyday stop-and-go traffic environment these vehicles experience, the Voyager® wheel seal is the best value.
Easier And Faster Installations.
The Voyager® wheel seal features a bonded rubber OD and piloted entry ensuring an easy and square installation. The ribbed rubber OD also forms a superior seal between the seal case and the hub bore. STEMCO's unique seal tool ribs ensure the proper hub bore alignment preventing improper installation into the hub.
Reduce Premature Failures And Rework.
The Voyager® wheel seal utilizes a 4-zone labyrinth contaminant exclusion system. This technology is incorporated into a fully-unitized hub-installed seal.
Avoid Seal Damage Upon Installation.
The Voyager® wheel seal's double steel case construction allows positive hub installation without warping or bending the seal.
Increase Reliability Through Superior Material And Design.
The temperature-resistant nitrile polymer with hydrodynamic "pumping" features keeps the lubricant where it is intended to be.
Eliminate "Pry-Bar" Removal And Adjacent Component Damage.
The Voyager® wheel seal's bonded rubber ID and OD allow for easier removal, yet STEMCO's patented anti-rotation "SMART" features lock the ID surface in place.

Longer Wheel Seal Life For The Longest Haul
The Guardian® HP wheel seal is the standard seal for trailer and axle original equipment manufacturers. The axle installation is durable and unique, and has proven successful for more than 25 years. Today, its enhanced features offer improved cost-per-mile performance. With simple one-step axle installation, Guardian® HP is the wheel seal of choice in the trailer industry.
New Technology For A Higher Standard Of Performance
Introducing Guardian® HP, the newest wheel seal technology to improve cost per mile performance and profitability. Guardian® HP gives you all the features of STEMCO's exclusive Guardian® seal design with the added benefits of our all-new High Performance sealing element. Guardian® HP's new technologically advanced seal has been developed for extra protection and greater sealing with its high performance sealing lip, superior contamination exclusion and self-lubricating thrust pad.
With the new Guardian® HP, you're assured of longer life and easier installation. Installation right on the axle instead of the hub bore assures positive alignment every time with virtually error-proof installation. There's no tool impact on the seal, causing damage or installation related failures. Guardian® HP is easy to remove and service. No more damaged bearings during seal removal.

Two-piece Hub Seal design for improved dirt exclusion
Always rough and ready, Grit Guard® hub seal has endured more than forty years of dirty, unfriendly road environments that destroy wheel end components. So with this forty year plus track record of performance, Grit Guard® endures where other hub seals fail, and is still the choice for fleets working in grueling environments.
Two-Piece Wheel Seal Design Protects Against Contamination
Designed to reduce maintenance and prevent unnecessary wear on expensive spindles, the Grit Guard® two-piece hub seal design provides effective and lasting protection against contamination.
A two-piece design, the Grit Guard® wheel seal features a spindle-installed deflector ring. This provides dirt exclusion for extended seal performance and insures a new surface for the sealing lip. The deflector ring can often repair a damaged or worn spindle shoulder.
The hub-installed metal case seal provides a metal-to-metal continuous press fit between the seal and hub. In addition, a blue coating is applied to the seal to prevent minor seepage between the seal and hub.
Survive Severe Duty And Temperature Applications
Grit Guard®'s Elasto-Leather sealing lip provides an excellent temperature range from -65ºF to +250ºF remaining flexible and durable. Also, the lip rotates on the deflector ring for improved heat dissipation and less lip travel per wheel rotation.
Grit Guard® is available for the rugged, severe duty applications that other wheel seals are not available for.
Top Movers - (Insert Product Name)
| Column1 | Column2 | Column3 |
| --- | --- | --- |
| Part Number | Description | Application |
| STM 309 0973 | Guardian® HP WHEEL SEAL | Drive |
| STM 392 9131 | DRIVE WHEEL SET | Drive |
| STM 393 0173 | OIL SEAL VOYAGER | Drive |
| STM 372 7097 | TRAILER WHEEL SET | Trailer |
| STM 307 0743 | GUARDIAN HP SEAL | Trailer |
| STM 373 0143 | OIL SEAL VOYAGER | Trailer |
| STM 308 0836 | GUARDIAN HP SEAL | Front |
| STM 382 8036 | FRONT WHEEL SET | Front |
| STM 307 0723 | GUARDIAN HP SEAL | Trailer |
| STM 382 8064 | FRONT WHEEL SET | Front |
General Product Information
Warranty Information
STEMCO Inc. warrants to Buyer that all components sold will be free from defects in material and workmanship. This warranty is limited to components installed on vehicles licensed for on-highway use under normal use and service. This warranty extends for a period of one year from the date of manufacture.
The Buyer's exclusive remedy under this warranty shall be the repair or replacement of STEMCO components, but not the cost of removal or installation. STEMCO reserves the right to require that all warranty claim components are available and/or returned for review and evaluation. STEMCO shall not be liable for any claim, whether arising from breach of contract or warranty or claims of negligence or negligent manufacture, in excess of the purchase price. In no event shall STEMCO be liable for special, incidental, indirect, or consequential, or collateral, losses or damages of any kind.
This limited warranty is in lieu of all other warranties or conditions, expressed or implied, including any implied warranty of merchantability or fitness for particular purpose. This is the only warranty offered by STEMCO and no STEMCO employee or representative is authorized to extend additional warranty terms on behalf of STEMCO.