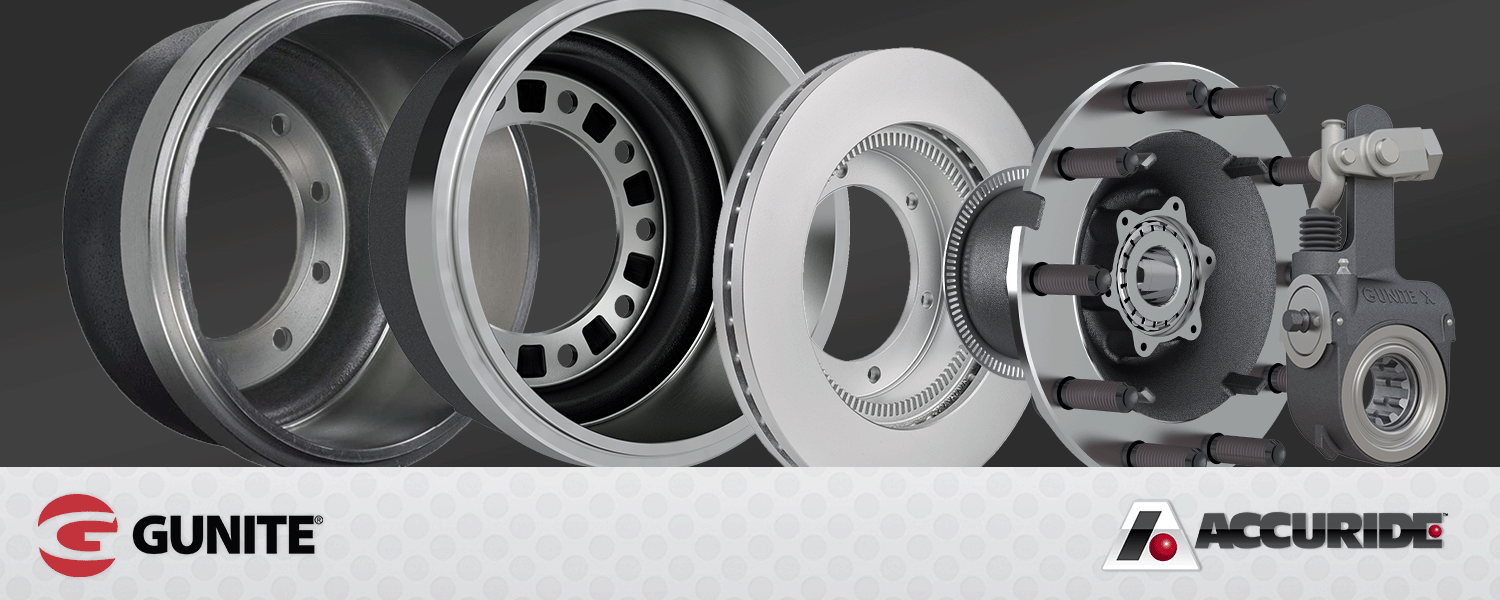 Gunite Ductile Iron Hubs
Your single source for industry leading wheel-end technology.
Product Highlights
Gunite Ductilite ductile iron hubs are the lightest weight, non-ADI hubs available
Rugged dependability you need without the high cost of ADI or aluminum hubs
Lower maintenance costs and improved wheel-end performance
General Product Information
Accuride is the industry's only single source to supply both steel and aluminum wheels and a range of wheel-end components and assemblies for commercial vehicle OEM, fleet and aftermarket customers. Accuride delivers products with reliable quality and performance, competitive prices and lead times.  The company's products are marketed under its brand names, which include Accuride®, Accuride Wheel End Solutions™, Gunite® and KIC®. 
Products
Dealer Support
Warranty Information
Gunite Iron Hubs Warranty Info:
3 Years limited warranty on Tru-Set Front/Steer and Rear/Drive hubs
Limited warranty on industry standard hubs