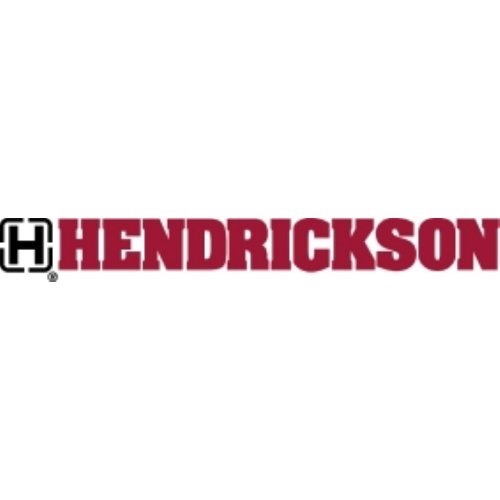 Hendrickson Suspension Bushings
High Confinement Center Bushing is integral to the performance of many Hendrickson walking beam suspensions. By encasing a high-density rubber bushing inside a curled metal sleeve, we combine the outstanding elasticity of our proprietary rubber compound with the high tensile strength of steel. Tests prove this design can double, or even triple, the service life of other rubber bushings, meaning far fewer rebushings over the life of your vehicle. Hendrickson Genuine Parts.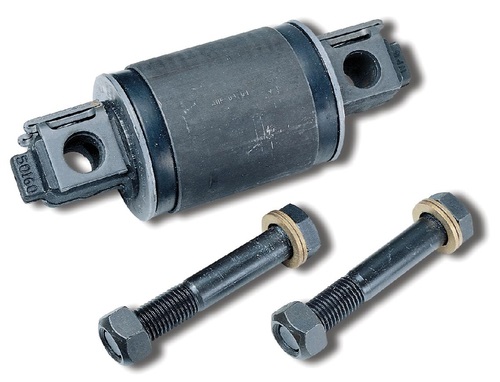 Product Highlights
Rubber Center Bushings - Proprietary rubber compound provides maximum bushing life while maintaining system performance attributes
High Confinement Center Bushings - maintaines a high resistance to bushing walkout over a longer period of time
Full Bonded Center Bushings provide the extra strength and durability necessary to routinely handle heavy loads
Bronze Center Bushings' grease channels are precisely cut and located to ensure proper grease flow and long bushing life
Top Movers - Bushings
| Item Number | Part Description |
| --- | --- |
| HDR 29878 001L | R520 END BUSHING |
| HDR 47691 000L | BUSHING-TORQUE ROD,2IN X 4 3/8 |
| HDR 44695 000L | TORQUE ROD BUSHING |
| HDR 05919 000L | R440 CENTER BUSHING |
| HDR 44697 000L | TORQUE ROD BUSHING |
| HDR 45900 000L | R460 END BUSHING |
| HDR 30057 008L | SPRG EYE BUSHING |
| HDR 44694 000L | TORQUE ROD BUSHING |
| HDR S 21099 | BUSHING TUBE SPACER |
| HDR 47692 000L | BUSHING-TORQUE ROD,HA/E4,BOXED |
General Product Information
Hendrickson Equalizing Beam Center Bushings
Each Hendrickson center bushing is engineered for specific types of Hendrickson walking beam suspension capacities, applications and configurations to maximize system performance. To help ensure high end user satisfaction and peak system performance, Hendrickson supplies the same genuine components for service requirements as were installed in the original suspensions.