Eberspaecher Climate Control Systems
Eberspaecher offers a comprehensive range of idle-free fuel-operated air and coolant pre-heaters.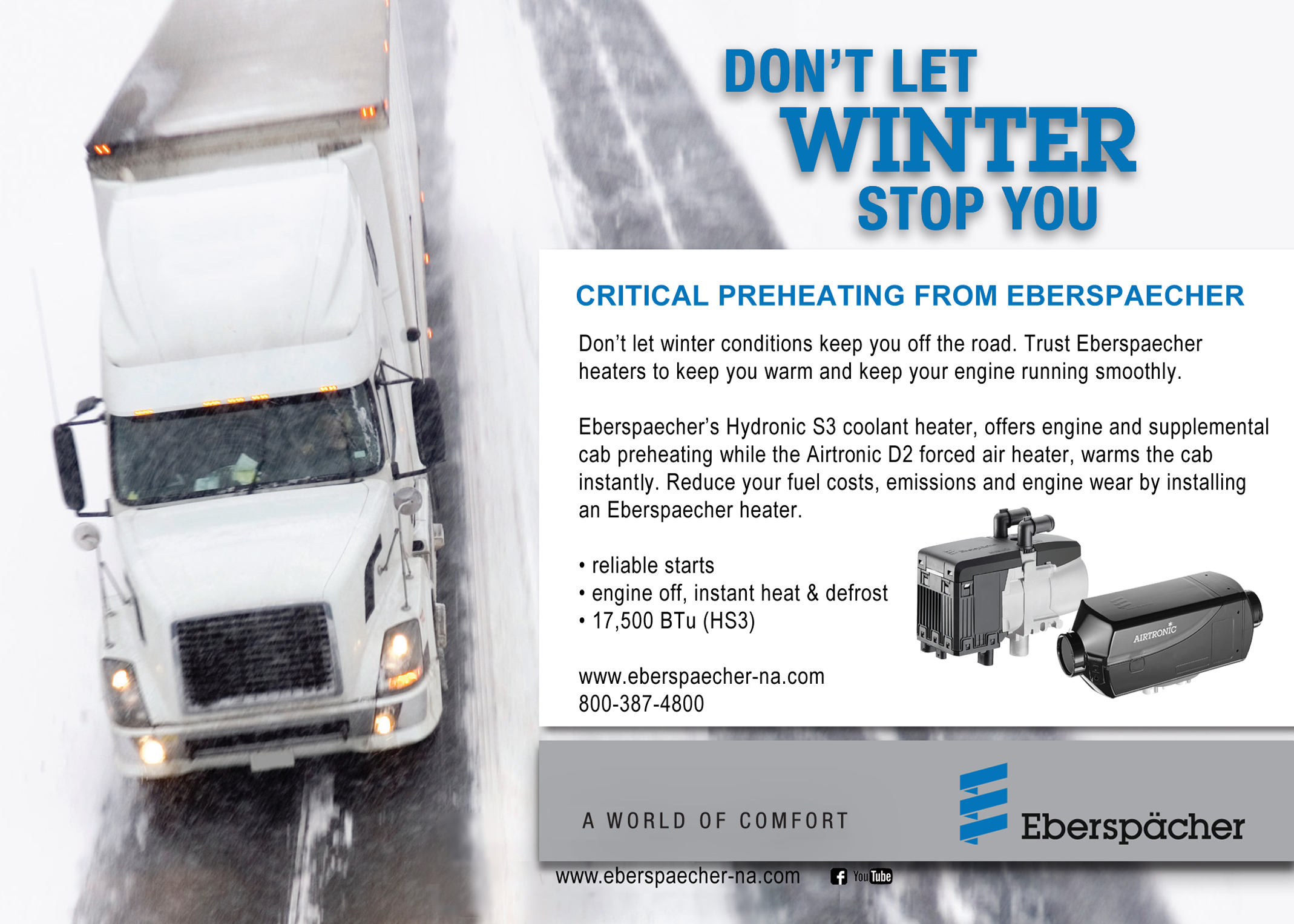 Product Highlights
Top Movers - Hydronic S3 (coolant pre-heat) & Airtronic (air heat)
Factors Affecting Our Industry
General Heater Information
Hydronic S3 

The coolant heater, with a minimal amp draw and very low fuel use, is connected to the engine's cooling system. The heater is ignited via a glow pin; a flame is established and the glow pin shuts off. The heater maintains this flame until it is manually or automatically shut off. An integrated water pump circulates the water over the heat exchanger and heats the coolant. The hot coolant then flows through the engine block. All major components, such as the electronic control unit, water/fuel pumps and safety sensors, are integrated into the system to minimize size and installation time.
Airtronic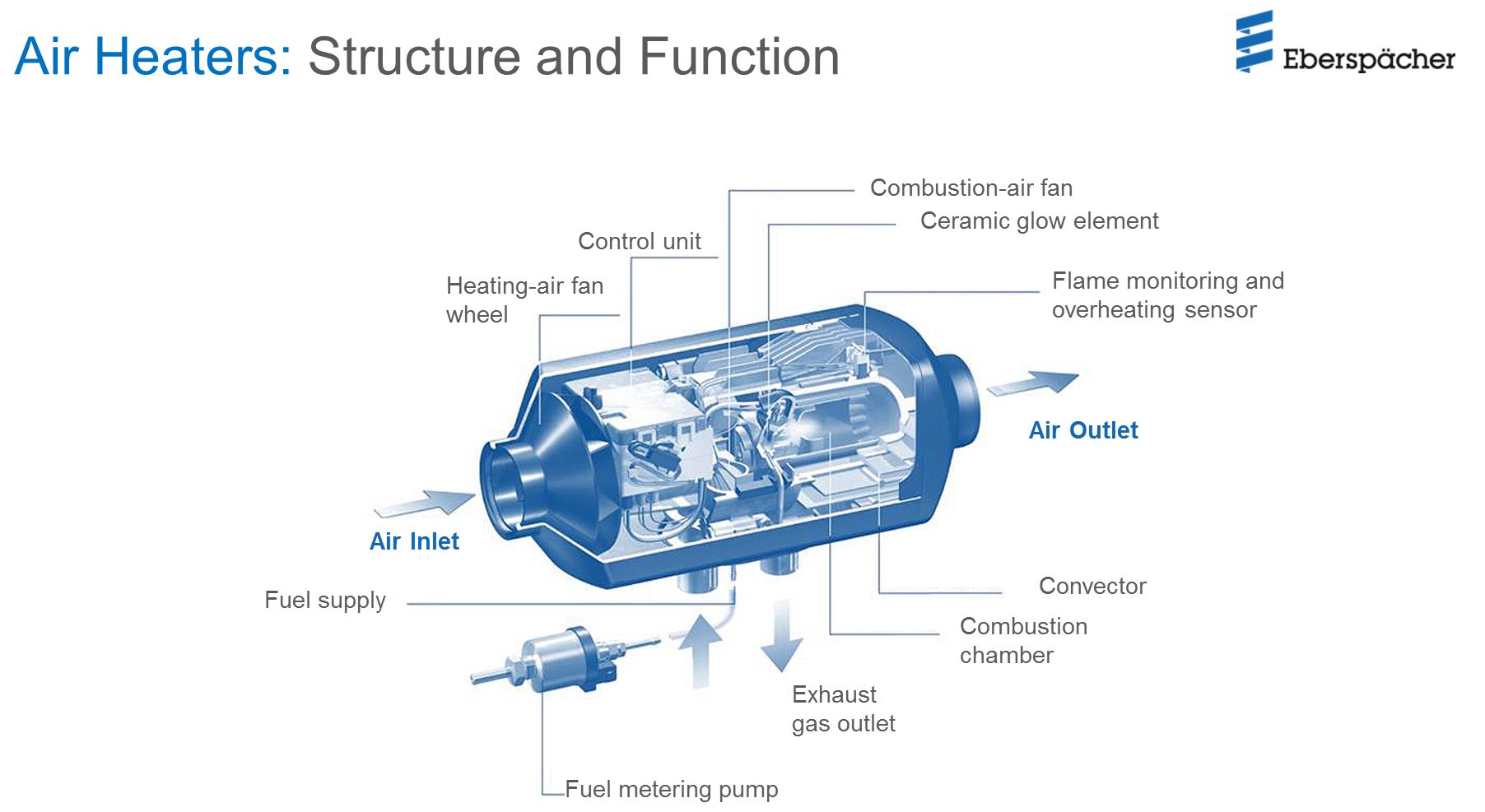 When the air heater is turned on (by the switch, thermostat or timer), a control unit signals the blower motor to draw combustion air into the heat exchanger. At the same time, fuel is drawn from the truck's fuel tank by the heater's fuel pump and mixed with the air. As a glow pin ignites the fuel / air mixture, a controlled flame is established inside the sealed heat exchanger. Combustion gasses pass safely through the exhaust and into the atmosphere. Clean air is drawn over the walls of the heat exchanger and circulated through the cab via the heater's process fan.
Warranty Information
Eberspächer's warranty policy for Airtronic D2/D4 and Hydronic S3 covers parts and labor for 2 years on new trucks and 2 years on aftermarket, after the product has been purchased by the end user. Please refer to the Eberspächer Warranty Policy Manual, available under Warranty at www.eberspaecher-na.com/warranty.