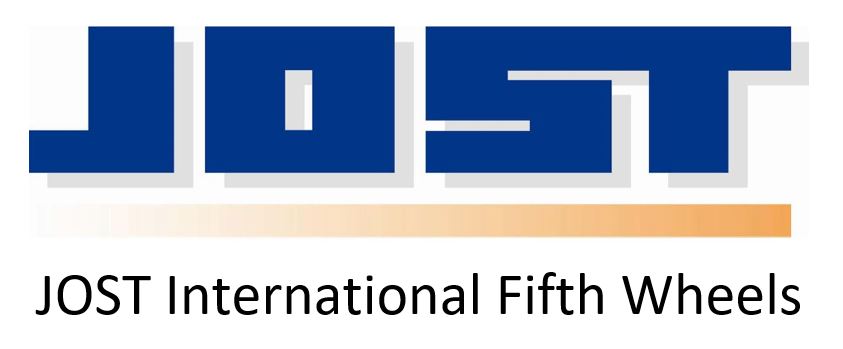 System.Web.HttpException (0x80004005): Error executing child request for handler 'System.Web.Mvc.HttpHandlerUtil+ServerExecuteHttpHandlerAsyncWrapper'. ---> System.Web.HttpCompileException (0x80004005): D:\home\site\wwwroot\Views\Partials\Grid\Editors\LeBlender\PageAnchor.cshtml(4): error CS0120: An object reference is required for the non-static field, method, or property 'Helper.IsFrontEnd()' at System.Web.Compilation.AssemblyBuilder.Compile() at System.Web.Compilation.BuildProvidersCompiler.PerformBuild() at System.Web.Compilation.BuildManager.CompileWebFile(VirtualPath virtualPath) at System.Web.Compilation.BuildManager.GetVPathBuildResultInternal(VirtualPath virtualPath, Boolean noBuild, Boolean allowCrossApp, Boolean allowBuildInPrecompile, Boolean throwIfNotFound, Boolean ensureIsUpToDate) at System.Web.Compilation.BuildManager.GetVPathBuildResultWithNoAssert(HttpContext context, VirtualPath virtualPath, Boolean noBuild, Boolean allowCrossApp, Boolean allowBuildInPrecompile, Boolean throwIfNotFound, Boolean ensureIsUpToDate) at System.Web.Compilation.BuildManager.GetVirtualPathObjectFactory(VirtualPath virtualPath, HttpContext context, Boolean allowCrossApp, Boolean throwIfNotFound) at System.Web.Compilation.BuildManager.GetCompiledType(VirtualPath virtualPath) at System.Web.Compilation.BuildManager.GetCompiledType(String virtualPath) at System.Web.Mvc.BuildManagerWrapper.System.Web.Mvc.IBuildManager.GetCompiledType(String virtualPath) at System.Web.Mvc.BuildManagerCompiledView.Render(ViewContext viewContext, TextWriter writer) at Umbraco.Web.Mvc.ProfilingView.Render(ViewContext viewContext, TextWriter writer) at System.Web.Mvc.ViewResultBase.ExecuteResult(ControllerContext context) at System.Web.Mvc.ControllerActionInvoker.InvokeActionResult(ControllerContext controllerContext, ActionResult actionResult) at System.Web.Mvc.ControllerActionInvoker.InvokeActionResultFilterRecursive(IList`1 filters, Int32 filterIndex, ResultExecutingContext preContext, ControllerContext controllerContext, ActionResult actionResult) at System.Web.Mvc.ControllerActionInvoker.InvokeActionResultFilterRecursive(IList`1 filters, Int32 filterIndex, ResultExecutingContext preContext, ControllerContext controllerContext, ActionResult actionResult) at System.Web.Mvc.ControllerActionInvoker.InvokeActionResultFilterRecursive(IList`1 filters, Int32 filterIndex, ResultExecutingContext preContext, ControllerContext controllerContext, ActionResult actionResult) at System.Web.Mvc.ControllerActionInvoker.InvokeActionResultFilterRecursive(IList`1 filters, Int32 filterIndex, ResultExecutingContext preContext, ControllerContext controllerContext, ActionResult actionResult) at System.Web.Mvc.ControllerActionInvoker.InvokeActionResultFilterRecursive(IList`1 filters, Int32 filterIndex, ResultExecutingContext preContext, ControllerContext controllerContext, ActionResult actionResult) at System.Web.Mvc.ControllerActionInvoker.InvokeActionResultWithFilters(ControllerContext controllerContext, IList`1 filters, ActionResult actionResult) at System.Web.Mvc.Async.AsyncControllerActionInvoker.<>c__DisplayClass3_6.<BeginInvokeAction>b__4() at System.Web.Mvc.Async.AsyncControllerActionInvoker.<>c__DisplayClass3_1.<BeginInvokeAction>b__1(IAsyncResult asyncResult) at System.Web.Mvc.Async.AsyncResultWrapper.WrappedAsyncResult`1.CallEndDelegate(IAsyncResult asyncResult) at System.Web.Mvc.Async.AsyncResultWrapper.WrappedAsyncResultBase`1.End() at System.Web.Mvc.Async.AsyncControllerActionInvoker.EndInvokeAction(IAsyncResult asyncResult) at System.Web.Mvc.Controller.<>c.<BeginExecuteCore>b__152_1(IAsyncResult asyncResult, ExecuteCoreState innerState) at System.Web.Mvc.Async.AsyncResultWrapper.WrappedAsyncVoid`1.CallEndDelegate(IAsyncResult asyncResult) at System.Web.Mvc.Async.AsyncResultWrapper.WrappedAsyncResultBase`1.End() at System.Web.Mvc.Controller.EndExecuteCore(IAsyncResult asyncResult) at System.Web.Mvc.Controller.<>c.<BeginExecute>b__151_2(IAsyncResult asyncResult, Controller controller) at System.Web.Mvc.Async.AsyncResultWrapper.WrappedAsyncVoid`1.CallEndDelegate(IAsyncResult asyncResult) at System.Web.Mvc.Async.AsyncResultWrapper.WrappedAsyncResultBase`1.End() at System.Web.Mvc.Controller.EndExecute(IAsyncResult asyncResult) at System.Web.Mvc.Controller.System.Web.Mvc.Async.IAsyncController.EndExecute(IAsyncResult asyncResult) at System.Web.Mvc.MvcHandler.<>c.<BeginProcessRequest>b__20_1(IAsyncResult asyncResult, ProcessRequestState innerState) at System.Web.Mvc.Async.AsyncResultWrapper.WrappedAsyncVoid`1.CallEndDelegate(IAsyncResult asyncResult) at System.Web.Mvc.Async.AsyncResultWrapper.WrappedAsyncResultBase`1.End() at System.Web.Mvc.MvcHandler.EndProcessRequest(IAsyncResult asyncResult) at System.Web.Mvc.MvcHandler.System.Web.IHttpAsyncHandler.EndProcessRequest(IAsyncResult result) at System.Web.Mvc.HttpHandlerUtil.ServerExecuteHttpHandlerAsyncWrapper.<>c__DisplayClass3_0.<EndProcessRequest>b__0() at System.Web.Mvc.HttpHandlerUtil.ServerExecuteHttpHandlerWrapper.<>c__DisplayClass5_0.<Wrap>b__0() at System.Web.Mvc.HttpHandlerUtil.ServerExecuteHttpHandlerWrapper.Wrap[TResult](Func`1 func) at System.Web.Mvc.HttpHandlerUtil.ServerExecuteHttpHandlerWrapper.Wrap(Action action) at System.Web.Mvc.HttpHandlerUtil.ServerExecuteHttpHandlerAsyncWrapper.EndProcessRequest(IAsyncResult result) at System.Web.HttpServerUtility.ExecuteInternal(IHttpHandler handler, TextWriter writer, Boolean preserveForm, Boolean setPreviousPage, VirtualPath path, VirtualPath filePath, String physPath, Exception error, String queryStringOverride) at System.Web.HttpServerUtility.ExecuteInternal(IHttpHandler handler, TextWriter writer, Boolean preserveForm, Boolean setPreviousPage, VirtualPath path, VirtualPath filePath, String physPath, Exception error, String queryStringOverride) at System.Web.HttpServerUtility.Execute(IHttpHandler handler, TextWriter writer, Boolean preserveForm, Boolean setPreviousPage) at System.Web.HttpServerUtility.Execute(IHttpHandler handler, TextWriter writer, Boolean preserveForm) at System.Web.HttpServerUtilityWrapper.Execute(IHttpHandler handler, TextWriter writer, Boolean preserveForm) at System.Web.Mvc.Html.ChildActionExtensions.ActionHelper(HtmlHelper htmlHelper, String actionName, String controllerName, RouteValueDictionary routeValues, TextWriter textWriter) at System.Web.Mvc.Html.ChildActionExtensions.Action(HtmlHelper htmlHelper, String actionName, String controllerName, RouteValueDictionary routeValues) at System.Web.Mvc.Html.ChildActionExtensions.Action(HtmlHelper htmlHelper, String actionName, String controllerName, Object routeValues) at ASP._Page_app_plugins_leblender_editors_leblendereditor_views_LeBlender_cshtml.Execute() in D:\home\site\wwwroot\app_plugins\leblender\editors\leblendereditor\views\LeBlender.cshtml:line 6 at System.Web.WebPages.WebPageBase.ExecutePageHierarchy() at System.Web.Mvc.WebViewPage.ExecutePageHierarchy() at System.Web.WebPages.WebPageBase.ExecutePageHierarchy(WebPageContext pageContext, TextWriter writer, WebPageRenderingBase startPage) at System.Web.Mvc.RazorView.RenderView(ViewContext viewContext, TextWriter writer, Object instance) at System.Web.Mvc.BuildManagerCompiledView.Render(ViewContext viewContext, TextWriter writer) at Umbraco.Web.Mvc.ProfilingView.Render(ViewContext viewContext, TextWriter writer) at System.Web.Mvc.HtmlHelper.RenderPartialInternal(String partialViewName, ViewDataDictionary viewData, Object model, TextWriter writer, ViewEngineCollection viewEngineCollection) at System.Web.Mvc.Html.PartialExtensions.Partial(HtmlHelper htmlHelper, String partialViewName, Object model, ViewDataDictionary viewData) at ASP._Page_app_plugins_leblender_editors_leblendereditor_views_Base_cshtml.Execute() in D:\home\site\wwwroot\app_plugins\leblender\editors\leblendereditor\views\Base.cshtml:line 51
Product Highlights
JSK37USL - Cast Fifth Wheel
The JOST JSK37USL product line begins with a cast ductile iron topplate that is becoming the fifth wheel of choice among both national fleets and owner operators. With units now in service for over 2 decades in the North American market, performance and reliability are well proven and accepted.
Capacities & Ratings
Vertical Rating 50,000 lbs
Horizontal Rating 150,000 lbs
Benefits
• Replaceable cushion ring reduces lifetime cost of ownership.
• Can be rebuilt in 30 minutes without removing the topplate.
• High couple lugs in throat help prevent high coupling.
• Ergonomically designed release handle requires only 60 lbs of pull.
• Remote grease zerk for easy servicing of the lock jaw.
• Infinite adjustment allows for fine tuning adjustments for maximum driver comfort.
• Available in low lube, auto lube, air release, no-tilt convertible, inboard and outboard sliders.
JSK36NSL - Lightweight Fifth Wheel
The JSK36NSL lightweight topplate offers weight savings without sacrificing the safety and proven reliability JOST is known for. All JOST fifth wheels have the same proven locking
mechanism. Unlike competitive lightweight fifth wheels that can be complex with new, unproven locking mechanisms.

Capacities & Ratings
Vertical Rating 45,000 lbs
Horizontal Rating 150,000 lbs
Benefits
• Weighs 210 lbs, a 30 pound reduction which allows for an increase in payload, improved fuel efficiency and      a reduction in greenhouse gas.
• Can be rebuilt in 30 minutes without removing the topplate.
• Drivers and technicians are familiar with the principle and operation and maintenance of the JOST locking        mechanism.
• Offers an economical solution on new truck specifications.
• An ideal choice when replacing competitive assemblies.
JSK37HSL & JSK37FSL Aftermarket Replacement Fifth Wheels
Making The Change
A couple hours is a long time for a rebuild, a JOST replacement wheel will save you time and money. Instead of rebuilding your old worn out wheel, replace it with a brand new JOST.
Warranty
Don't worry about the warranty, receive a new five year warranty with the JOST 5th wheel. JOST will also warrant any unused coverage remaining on your current bracket.
Capacities & Ratings
Vertical Rating 55,000 lbs
Horizontal Rating 150,000 lbs

Replaces "H" Models
FW8, FW2000, FW3501, FW17, FW2500, FW35, FW2535
Replaces "F" Models
SL5000, SL6000, SL7000, SL5092, SLH5092
JSK37YSA - Terminal Tractor Fifth Wheel
Maximize Productivity
Terminal tractors represent one of the most rugged and demanding challenges within the scope of fifth wheel applications. Whether they operate in ports, rail or within a fleet terminal, the applications involve hundreds of couplings each shift and often run 24 hours a day. Downtime for terminal tractors can cripple productivity.
Features
• Designed for specification on new applications and also available for aftermarket retrofit for Holland™ FW35-    03344 series.
• Includes: Replaceable steel wear liners on trailer contact surface; Hardened steel wear ring; Hardened steel    throat guides.
• Remote grease zerk provides for delivery of fresh lubricant to the king pin contact area.
• Simple, safe cab actuated air release mechanism.
• Lowest lifetime cost of ownership.
• Options include: Drilled and tapped to accommodate an automatic lubrication system.
Top Movers - (Insert Product Name)
| Item | Description | Attribute 1 | Attribute 2 | Attribute 3 |
| --- | --- | --- | --- | --- |
| JOS JSK37FSL | FIFTH WHEEL TOP PLATE - F SERIES | | | |
| JOS JSK37HSL | FIFTH WHEEL TOP PLATE - H SERIES | | | |
| JOS JSK37USL | FIFTH WHEEL TOP PLATE - U SERIES | | | |
| JOS JSK37USA | PLATE-TOP AIR RELEASE | | | |
| JOS SK75015 03 | SLIDE CYLINDER REPLACEMENT | | | |
| JOS SK73221 50Z | CUSH RING/LOCK JAW K | | | |
| JOS SK75014 01 | KIT 37U BRKT PIN AND COL | | | |
| SK3105 140 | LEVER/LH | | | |
| JOS SK3106 003 | LINER REPLACE KIT | | | |
| SK73105 15 | STANDARD OPERATING HANDLE | | | |
General Product Information
JOST has been manufacturing fifth wheel coupling devices globally since 1956 and we began manufacturing for the North America market at our Greeneville, Tennessee facility in 1999. In total JOST has supplied more than three million fifth wheels to the global market and now nearly 1 million on the road in North America.
We believe that the market acceptance to our fifth wheel product is the result of advanced technologies particularly as it relates to safety of the locking mechanism and also to lifetime cost of ownership.
JOST International fifth wheels are now available for specification at all major OEM's along with our highly popular aftermarket replacement fifth wheels. For information on how to specify JOST on your next order contact your OEM sales representative or contact JOST for guidance.
Warranty Information
JOST offers a five-year warranty on all of our durable cast ductile iron top plates.